Cosmetic Dentistry in Poway, CA
They say first impressions are everything- and the first thing people will notice about you is your smile. If you're like most of our patients, there is at least one thing about your smile that you'd like to change. The good news is, with cosmetic dentistry, it's possible to make these changes.
Cosmetic dentistry is an area of dentistry that focuses on the aesthetics, rather than the functionality, of your smile. Dr. Sarju Patel and the team at Pomerado Family Dental located in Poway, CA, offer a variety of cosmetic dental procedures.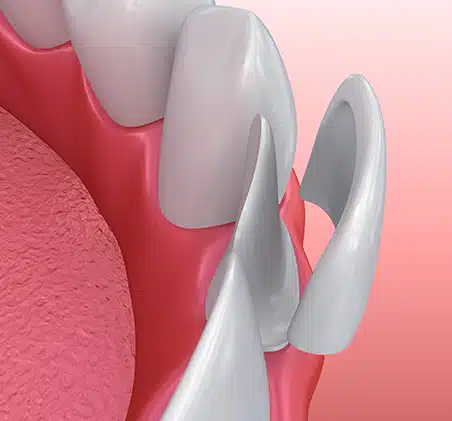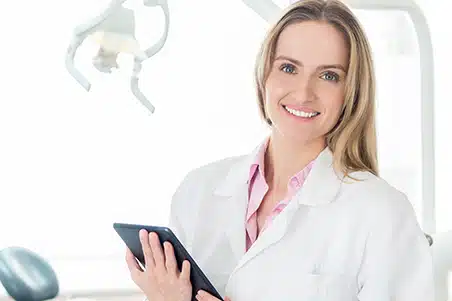 Why choose Pomerado Family Dental for Cosmetic Dentistry?
If you are interested in making changes to your smile, consider some of the cosmetic dental procedures offered at Pomerado Family Dental.
Dr. Patel received his degree in dentistry from UCLA Dental School in 1995. He has since furthered his education and training through various seminars. He has the experience and expertise to make your smile picture-perfect.
What treatments do cosmetic dentists provide?
Dr. Patel and the team at Pomerado Family Dental offer the following cosmetic dental procedures:
Veneers are thin, porcelain or composite resin shells that are made to fit over your natural teeth.
Veneers are ideal for patients who have the following:
● Chipped/cracked teeth
● Discolored teeth
● Worn-down teeth
● Gapped teeth
Veneers are strong and long-lasting, which is why many of our patients choose this treatment over dental bonding or teeth whitening. Porcelain veneers are stain-resistant and can be matched to your natural teeth. On the other hand, while they are long-lasting, porcelain will need to be replaced every 5 to 15 years and composite resin will need to be replaced every 5 to 7 years.
This is one of the most expensive cosmetic dental procedures: porcelain veneers cost between $900 and $2,500 per tooth. Composite veneers cost $250 to $1,500 per tooth.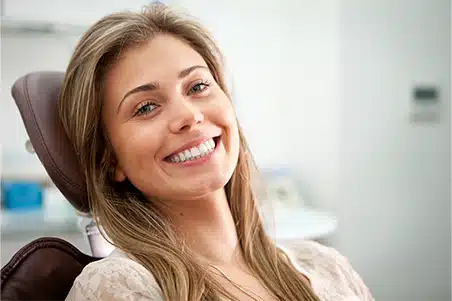 Dental bonding is a popular cosmetic treatment for patients with damaged teeth. There are several reasons why this is such a popular procedure:
Affordable
Non-invasive
Painless
Can be completed in 1 to 2 visits
There are two types of dental bonding: direct and indirect.
Direct dental bonding costs between $250 to $1,500 per tooth and Indirect dental bonding costs between $650 to $1,200 per tooth.
Since it is typically the most affordable option, most of our patients at Pomerado Family Dental will try teeth whitening first. However, it is important to note that results vary from one patient to another and depend heavily on the type of stains you have.
There are two types of stains:
Intrinsic: inside the teeth, due to trauma, natural aging, exposure to certain minerals/chemicals
Extrinsic: surface stains due to certain foods/beverages and lifestyle habits
While you can go to your local pharmacy and pick up a teeth whitening kit, most patients find that professional, in-office whitening is best. That being said, it may not be the best option for everyone. Dr. Patel and the team will be able to determine during your consultation if teeth whitening will work or if you should consider a different method.
On average, teeth whitening lasts about 6 months. However, there are a few things you can do to ensure results last longer: avoid smoking, don't drink alcohol excessively, practice proper oral hygiene, avoid dark-colored foods/beverages, and follow Dr. Patel's aftercare instructions.
On average, teeth whitening costs $200 to $1,000+.
One of the most common dental issues is misaligned teeth. In fact, almost everyone has some level of malocclusion. This can impact your oral and overall health, as well as have an impact on your self-esteem. The good news is, at Pomerado Family Dental, we have options for straightening your teeth:
Traditional braces
Invisalign
For many years, traditional braces were the only option. However, in the late 1990s, Invisalign was introduced as an alternative.
Traditional braces consist of metal brackets attached to your teeth with a metal wire running between them, held together with rubber bands. The wire puts pressure on the teeth, shifting them into their appropriate position. Patients must visit the clinic every few weeks to have them adjusted to keep pressure on the teeth.
Invisalign is a series of clear aligners that are changed out every 1 to 3 weeks, based on the type and severity of the malocclusion. The aligners are custom-made to fit against the teeth snugly, putting even pressure on teeth to shift them. Patients are given their full system when their first set is fitted and instructed on how often to change them.
On average, traditional braces cost $2,500 to $7,000 and treatment times vary, with most patients requiring 12 to 24 months. 
On the other hand, Invisalign treatment starts at around $1,200 for the lowest tier of treatment (5 aligners) and goes up to $8,000 for unlimited aligners. Typically, treatment takes 12 to 18 months. Patients with very mild malocclusion may only need 6 months, while patients with more severe malocclusion may need up to 24.
A
dental crown is a cap
that covers a damaged tooth or acts as an artificial tooth with a dental implant. Crowns may be made of composite resin, ceramic, metal, or porcelain fused to metal. Typically,
crowns
require 1 to 2 visits, depending on whether we send it off or do it in the office. There are several benefits associated with dental crowns:
Improves smile by restoring natural tooth shape/function
Protects underlying tooth
Salvages tooth instead of extracting and replacing with a dental implant
Dental crowns typically cost between $500 to $2,500
, depending on the material used. In some cases, when the crown is deemed "medically necessary",
dental Insurance may cover up to 50% of the cost
. However, if it is purely cosmetic, you may have to pay the full cost out-of-pocket.
For patients who have cavities, tooth-colored filings are an ideal option. They are made of composite resin. The reason they are so popular is because of their color. However, while this option is more durable than in the past, it is still not as long-lasting as other options.
Typically, tooth-colored fillings last 3 to 7 years, by may last longer depending on your lifestyle and oral hygiene habits. On average, tooth-colored fillings cost $90+. In many cases, dental Insurance will cover a portion of tooth-colored fillings.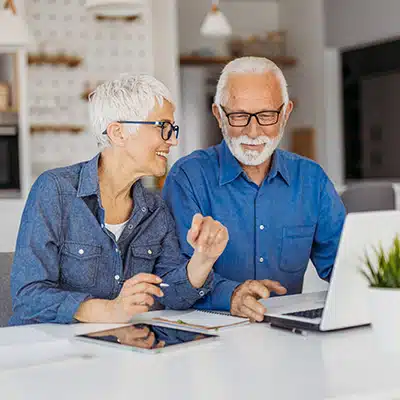 Financing options and Insurance
We accept a variety of dental insurance plans. Our friendly office staff will work with your provider to determine coverage. Unfortunately, most providers do not cover cosmetic dentistry because the focus is more on aesthetics than functionality. The good news is, we do offer payment options: cash, credit, check, and financing through CareCredit.
CareCredit allows you to make low monthly payments with no-interest financing if paid within the first 12 months. In addition, there are no upfront costs, early payoff penalties, or annual fees.
Let us give you a beautiful Smile!
If there is something you'd like to change about your smile, schedule your consultation with Dr. Patel and the team at Pomerado Family Dental today. We have the experience and expertise to provide you with the smile you've always dreamed of.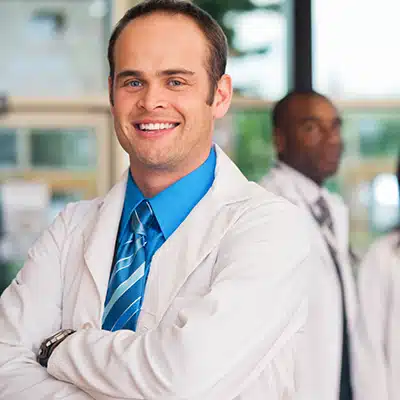 We understand that the world of cosmetic dentistry can be confusing. Therefore, we have answered many of the most common questions we hear. However, if you still have questions or concerns, we will be happy to address those with you:
− What makes cosmetic dentistry different than general dentistry?
Typically, cosmetic dentistry focuses on the aesthetics of your smile, while general dentistry is more focused on functionality.
− Is cosmetic dentistry expensive?
Cosmetic dentistry tends to be more expensive than general dentistry, but your out-of-pocket costs depend on your choice of procedures and whether or not Insurance will cover any of them. Most providers will reject claims for cosmetic procedures because they are considered elective. The good news is, we do offer financing through CareCredit for patients who qualify.
− What are the average costs for common procedures?
Teeth whitening typically starts around $100 and goes up from there.
Veneers range from $250 to $2,500 per tooth, depending on the type of veneer you choose.
Dental bonding typically ranges from $250 to $1,500, making it one of the more affordable options.
Orthodontics range from $1,200 to $8,000, depending on the severity and type of malocclusion, as well as the treatment time and method that you choose.