Dental Implants in Poway, CA
Implant Dentistry Clinic for Poway Locals
Get your Missing Teeth back with Implants in Poway
If you're missing teeth, you're not alone.
Tooth loss is a far more common problem than you think. In fact, studies show that 178 million people across the United States are missing at least one tooth, and 35 million are completely edentulous (missing all their teeth).
Whether you have lost one tooth or multiple ones to gum disease, tooth decay, or a traumatic injury, the office of Pomerado Family Dental can help. We provide state-of-the-art care and offer the latest solutions to help patients reestablish complete, healthy, and beautiful smiles with our safe and hassle-free Implants solutions in Poway, CA.
Get Your Natural Teeth Back!
Today, dental implants represent the most advanced system for the replacement of missing teeth. While conventional fixed bridges and dentures remain effective and satisfying ways to replace missing teeth, dental implants come the closest to replicating the look, feel, and function of a natural smile.
With dental implants, you can once again enjoy all your favorite foods and speak and smile with renewed confidence and ease. Because implants behave in much the same way as the roots of natural teeth, they provide unrivaled stability for the placement of a broad range of dental prostheses, including crowns and bridges up to a complete set of teeth. 
Need Implants w ith Dentures? No Problem
For patients who wear full dentures, dental implants provide the added stability and retention required to improve comfort and fit while preventing any embarrassing slippage.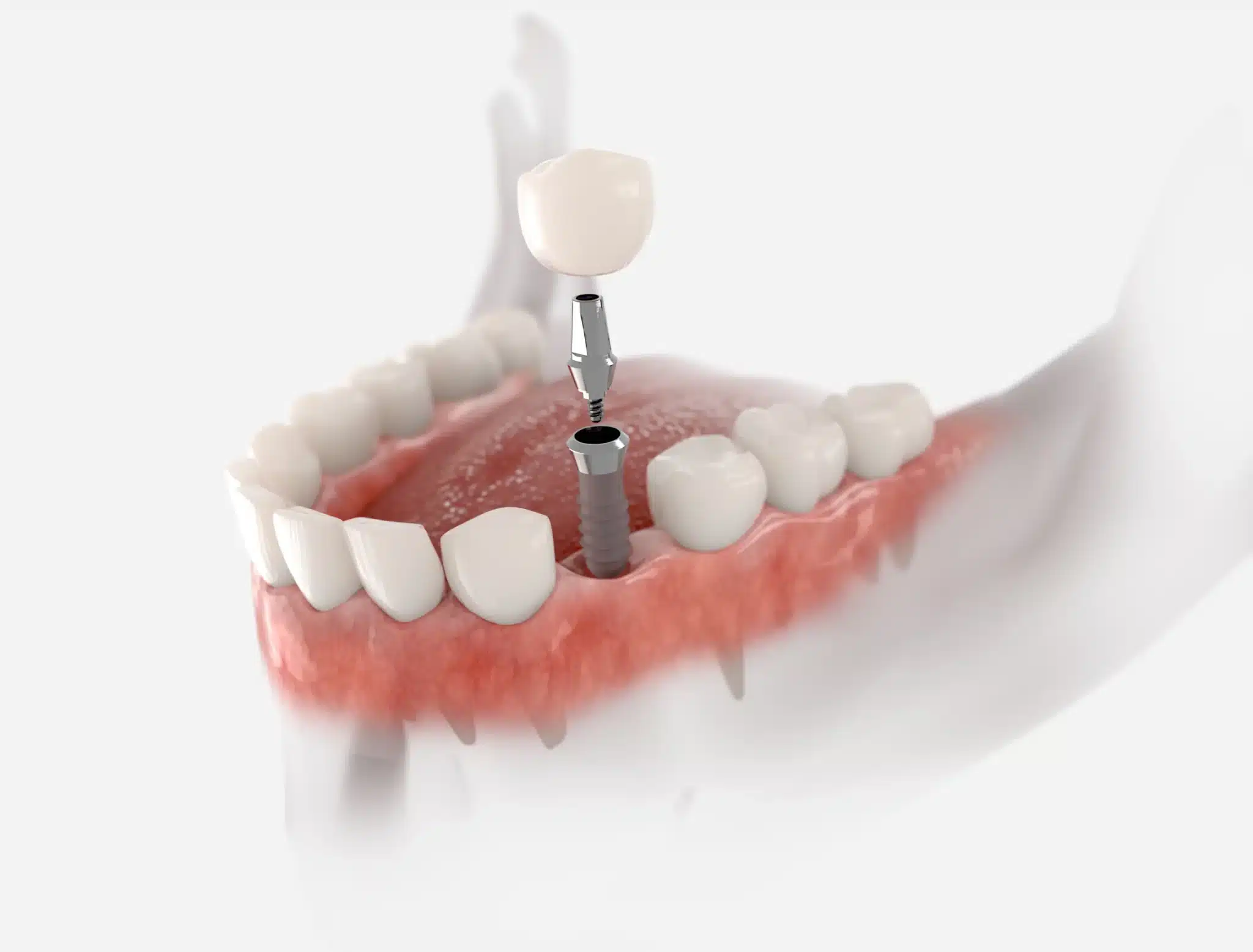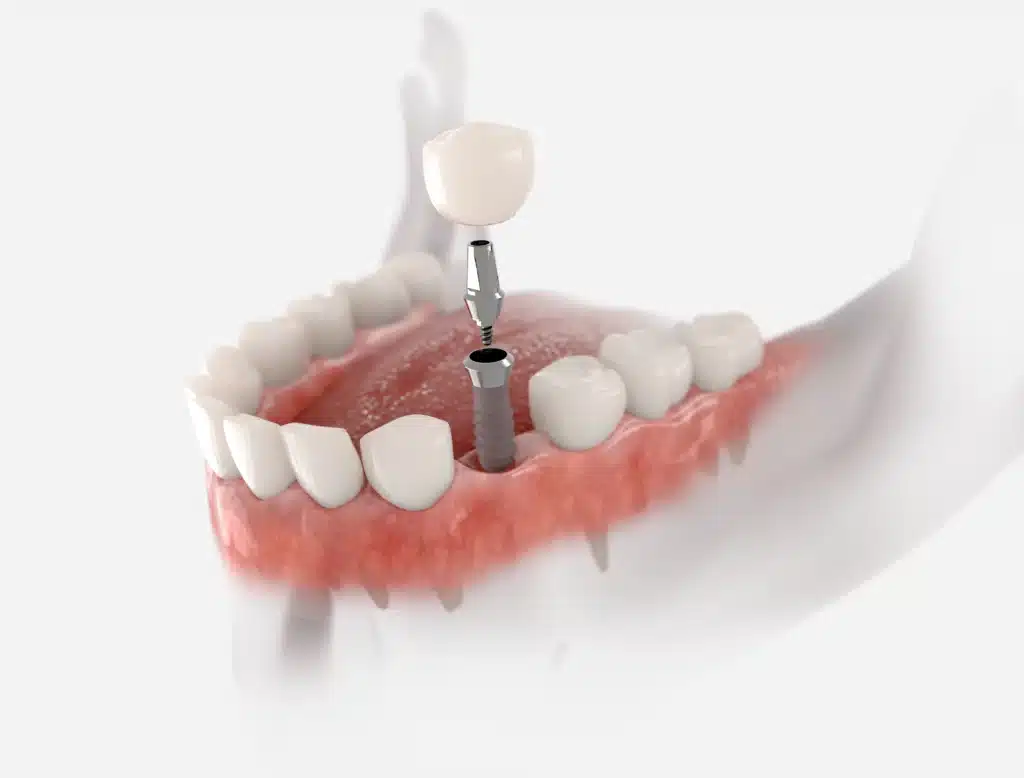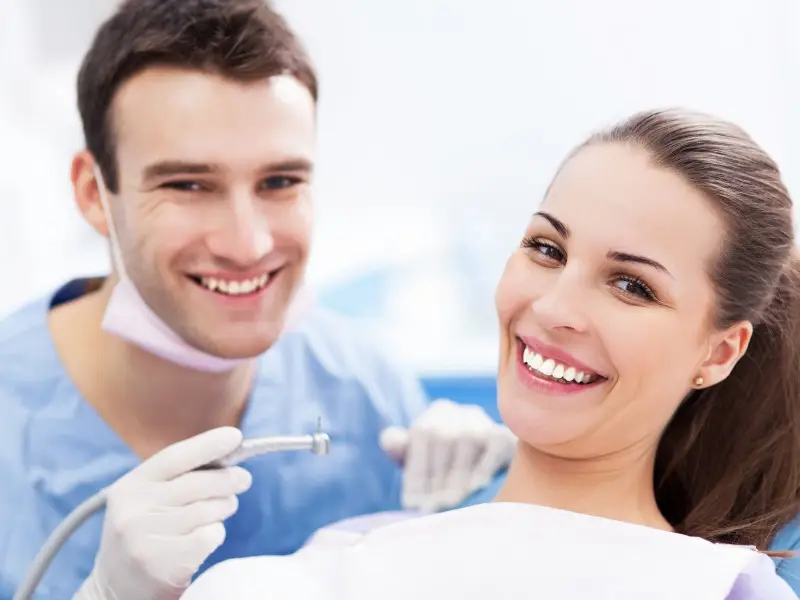 Let Us Help You Rebuild A Beautiful Smile
Missing teeth do more than cause embarrassing gaps in your smile. For one thing, they can also affect your ability to speak or chew nutritious food with ease. By not replacing missing teeth, the adjacent ones can shift towards the space over time and change your bite and compromise the health of your smile in many ways.
With all of the advances in dental materials, technology, and treatment methods available today, it's easier than ever before to replace missing teeth with the most natural-looking and aesthetically pleasing results of care.
At the office of Pomerado Family Dental, we're pleased to offer leading solutions to improve your oral health and give you a smile you can feel confident sharing with the world. We give you back the complete smile you have lost and provide personalized solutions for all of your oral healthcare needs. To find out more about dental implants or schedule an appointment so that we can take a closer look at your smile, give us a call today.
Frequently Asked Questions
What are dental implants?
Dental implants are small, biocompatible surgical posts that behave in much the same way as the roots of natural teeth. Once placed and integrated with the surrounding bone, dental implants provide unparalleled support for single crowns, bridges, and dentures. As the most advanced method for the replacement of missing teeth, they offer satisfying, long-lasting, and functional solutions for rebuilding a complete smile.
What are the benefits of getting dental implants?
Whether you're missing one tooth, multiple ones, or missing all your teeth, you can rebuild a complete and beautiful smile with implants! According to statistics, roughly 3 million people have already received dental implants, with that number increasing at a staggering rate of 500,000 per year! The soaring popularity of dental implants is attributed, in large part, to the numerous benefits they offer as compared with other methods of care.
Dental implants come the closest to replicating the look, feel, and function of natural teeth.
With precise placement, good oral hygiene, and routine care, implants can last for many
years.
Implants provide continued stimulation to the underlying bone to prevent the bone loss
that occurs when teeth are missing while preserving natural facial contours.
Since implants behave like natural teeth, there is no chance that they will slip or dislodge
like removable dentures when speaking or eating.
With dental implants, it is possible to speak with ease as well as eat and taste all types of
food with virtually no restrictions.
Dental implants do not decay and will not develop cavities.
Unlike a fixed bridge, implants do not require any
preparation or crowning of teeth adjacent to the edentulous area.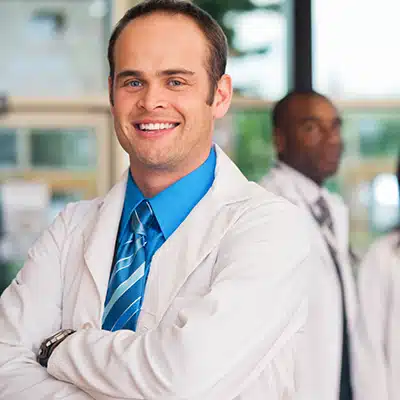 Are dental implants right for me?
If you are wondering if you're a candidate for dental implants, it's easy enough to find out. At the office of Pomerado Family Dental, we're not only happy to take a look at your smile, but we'll also answer all your questions and explain your best options in care. As the most versatile solution for reestablishing a complete smile, dental implants offer a wide range of applications and can be used to replace a single tooth, multiple teeth, or all of the upper and lower teeth.
Rest assured that your care is in skilled and capable hands. You can count on our office for the best solutions for your smile. We treat every smile as unique and develop personalized treatment plans based upon your medical and dental histories, as well as your current oral health, cosmetic expectations of care, lifestyle, and budget.
How are dental implants placed?
It's essential to plan and meticulously execute every step in care, from initial treatment planning and the precise placement of dental implants all the way to the design, fabrication, and insertion of the final crowns, bridges, or dentures.
Surgery to place the dental implant is typically considered a minor surgical procedure and performed on an outpatient basis. However, the exact extent of the procedure depends upon the type and number of dental implants and whether or not any additional procedures are required to prepare the supporting bone.
As your trusted partner in care, you can count on our office to keep you well informed every step of the way. Patient care and comfort are our top priorities. We do everything we can to put you at ease and make every visit to our office both comfortable and stress-free. Prior to your dental implant procedure, we'll discuss your dental anesthesia, options in dental sedation, and provide detailed pre-op and post-op care instructions.
Once your dental implant is placed, it can take a few months for it to fully integrate with the surrounding bone. While in some cases, a same-day temporary crown or bridge can be placed to provide an immediate and cosmetically pleasing look, permanent prostheses are typically placed when healing and osseointegration (fusion) with the surrounding bone are completed.
Why might I need a bone graft to get a dental implant?
According to clinical studies, dental implants have a demonstrated long-term success rate of well over 95%. However, the long-term stability and success of a dental implant depend upon the presence of sufficient bone at the time of placement. In cases of periodontal disease or following the extraction of a tooth, bone volume is often lost. By placing a bone graft in the extraction site, or prior to the placement of a dental implant, we can establish sufficient bone support for a sturdy and stable dental implant.
How much does a dental implant cost?
While rebuilding a complete smile with dental implants is a worthwhile investment, our office is sensitive to the costs involved in dental care. We customize care and will discuss all treatment options that address your oral healthcare needs, cosmetic goals, and budget. Our office is dedicated to making care more accessible and will help patients navigate their dental insurance coverage and optimize their benefits. We can also discuss payment plans as well as financing treatment to make things easier for you. Feel free to contact our team with all your questions regarding methods of payment and financing options.
8 More Questions To Ask Your Dentist About Dental Implants
Why is it so important to replace missing teeth?
Even if you've lost a back tooth that no one sees, it's essential to replace it. Missing teeth do more than cause embarrassing gaps in your smile. In addition to affecting your ability to chew and speak, missing teeth can also cause gradual changes to the alignment of your remaining teeth. These changes not only affect your bite, but they have the potential to create more unsightly and unhealthy gaps in your smile. Furthermore, without the support of a complete set of teeth, facial contours can begin to sag, creating a more haggard look over time.
Are dental implants suitable if I am missing more than one tooth?
In addition to representing the most advanced solution for the replacement of missing teeth, dental implants are also the most versatile. While an individual implant supports a crown to replace a single tooth, additional implants can also be placed to replace multiple teeth. Even if you're missing all your upper or lower teeth, it can be used to reestablish a complete and beautiful smile.
How can dental implants help if I already wear full dentures?
Dental implants can help people who wear full dentures in multiple ways. For one thing, they offer an alternative to full dentures. Because strategically placed implants can support a full arch dental bridge, you can enjoy the benefits of a fixed, non-removable, stable, and natural-looking solution for your smile.
Another way dental implants can benefit someone who wears full dentures, is by providing the denture with added stability and retention. Specialized teeth implants offer an attachment point for a full denture so that you no longer need denture adhesives to prevent uncomfortable and embarrassing slippage.
Are dental implants safe?
Just like a new hip or new knee, teeth implants are fabricated from the highest quality of medical-grade biocompatible materials. While most dental implants are made of titanium, some are fabricated from zirconia. Both titanium and zirconia are biocompatible materials, which integrate well with the hard and soft tissues in the jaw.
Will dental implants give me a natural-looking smile?
Dental implants behave in much the same way as the roots of natural teeth and are designed to support both individual dental crowns and bridges to rebuild a complete smile. Just how aesthetically pleasing and naturally beautiful your dental implant restorations look depends in large part on the artistry and skill of the professionals providing your care.
At the office of Pomerado Family Dental, you can feel confident sharing your new smile with the world. Every implant restoration that we fabricate is made from the most cosmetically pleasing, safe, and durable dental materials. Not only will your new teeth blend seamlessly with your smile, but the size, shape, and color will be selected for optimal facial aesthetics and harmony.
How do I take care of my teeth implants?
Taking care of your dental implants requires the same diligence it takes to care for a natural smile. An effective oral hygiene regimen that includes brushing twice a day and flossing combined with healthy oral habits, good nutrition, and routine dental care are the best steps you can take to maintain your new smile. Although implants do not get cavities, it's essential to keep in mind that you can still develop periodontal problems, compromising the success and longevity of your dental implants.
As your trusted partner in care, we remain dedicated to your ongoing oral health. We'll provide you with ample instruction in the best methods for taking care of your oral health and new smile.
How long does a dental implant last?
Dental implants enjoy the highest success rate of any implanted medical prosthesis. However, their longevity depends on a number of factors. Enjoying the benefits of dental implants in the long term relies upon skilled placement, adequate bone volume at the time of placement, and the level of ongoing oral care. With proper care, well-planned and well-placed dental implants will serve you well for many years to come.
Why choose the office of Pomerado Family Dental?
As skilled and experienced providers of care, our office values patient input, and a member of our team is always on hand to address all your questions and concerns. We firmly believe that achieving the best treatment outcomes depends upon successful partnerships in care. We strive to provide the best solutions for your smile while making treatment more comfortable, accessible, and affordable. We tailor care and meticulously treatment plan cases to address the unique requirements of every smile. With dental implants from our office, you can once again enjoy all your favorite foods and feel more confident in all your social and professional interactions.
If you are interested in hearing more about dental implants and whether they offer the right solution for your smile, give us a call today. We're happy to explain all your options in care.