Invisalign Treatment in Poway, CA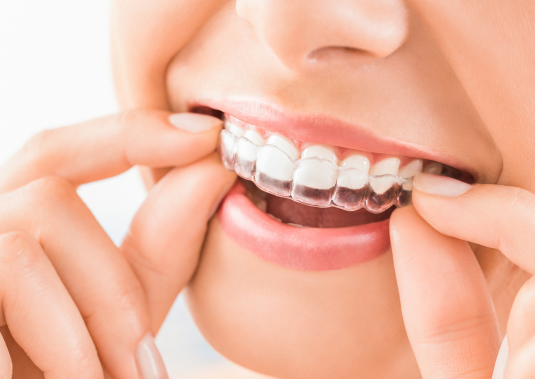 Custom Night Guards for Teeth Grinding Relief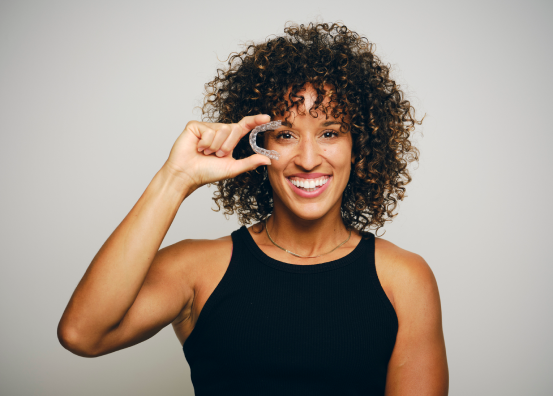 Transform Your Smile with Invisalign
Invisalign is a brand of clear aligners used for orthodontic treatment, primarily to straighten and align teeth. Unlike traditional metal braces, which use brackets and wires to move teeth into the desired position, Invisalign offers a more discreet and convenient alternative.
Along with its appearance, Invisalign offers a number of advantages – especially when it comes to overall comfort, flexibility, and results. Our team at Pomerado can help you choose an Invisalign option that works for your needs.
Overall Night Guard Benefits
Night guards act as a protective barrier, absorbing the excessive forces exerted by bruxism and preventing further enamel erosion.
By alleviating jaw pain and discomfort, these custom-made oral appliances promote better sleep quality.
Reduces the risk of developing temporomandibular joint (TMJ) disorders.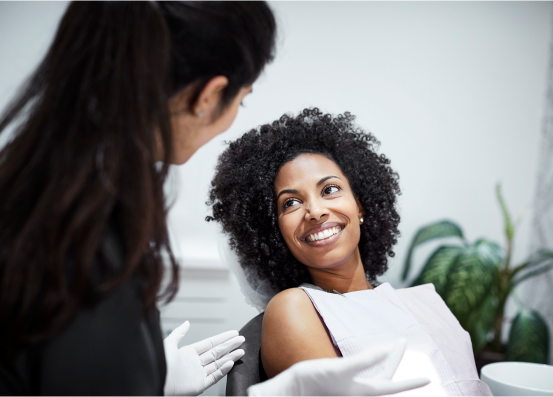 Choosing Invisalign as an orthodontic treatment option offers several distinct advantages, making it a popular choice for individuals seeking to straighten their teeth and improve their smiles. Here are some reasons why people often opt for Invisalign:
Book an appointment to choose an Invisalign option that works for you!
Signs and Consequences of Teeth Grinding
Teeth grinding can manifest in various ways and have significant consequences for oral health and overall well-being.
Tooth sensitivity and muscle tension
Common signs of teeth grinding include audible grinding or clenching sounds during sleep, worn-down tooth surfaces, and increased tooth sensitivity.
Teeth grinding exerts excessive forces on the teeth, which can result in tooth fractures or chips as well as discomfort in the jaw, stiffness, and facial pain. Moreover, the muscle tension resulting from tooth grinding can give rise to headaches and earaches.
Maximum teeth and jaw protection
Long-term consequences of teeth grinding include tooth damage, such as cavities and tooth loss, as well as the development of temporomandibular joint disorders (TMD) due to strain on the jaw joint.
Addressing teeth grinding promptly through professional dental intervention, such as using a night guard, is crucial to preventing further damage and alleviating associated symptoms.
The Invisalign Treatment Process
The Invisalign treatment process involves the following steps:
Book an appointment to learn more about Invisalign!
Invisalign for Adults and Teens
Invisalign offers a range of significant advantages for both teens and adults, making it a highly sought-after orthodontic treatment option.
Confident Smiles for Teens
For teenagers, the aesthetic benefits of Invisalign are particularly appealing. Adolescence can be a sensitive time when appearance matters, and traditional metal braces may cause self-consciousness and a reluctance to smile. Invisalign's clear, nearly invisible aligners provide a discreet way for teens to straighten their teeth without drawing attention to their orthodontic treatment.
Additionally, the removability of Invisalign aligners allows teenagers to maintain excellent oral hygiene practices, reducing the risk of tooth decay and gum problems commonly associated with fixed braces. They can easily remove the aligners to brush, floss, and clean them regularly.
Discreet Choice for Adults
For adults, Invisalign's discreet appearance is a key factor in choosing this treatment option. Many adults seek to improve their smiles without drawing attention to their orthodontic treatment, especially in professional and social settings.
Invisalign's transparent aligners allow adults to undergo orthodontic treatment with confidence, preserving their professional image while still achieving their desired dental improvements.
Frequently Asked Questions About Invisalign
Can't find the answer to your question? Contact Us
Invisalign Cost and Financing Options
Meet Your Poway Invisalign Providers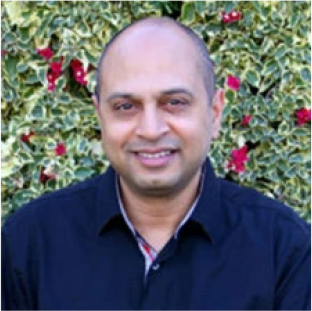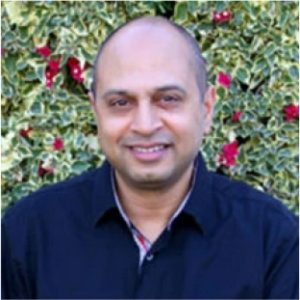 Throughout the Invisalign treatment, the experienced dental team at Pomerado Family Dental provides continuous support and guidance, ensuring that patients achieve optimal results and a smile they can proudly showcase. Our commitment to exceptional patient care, combined with our expertise in Invisalign technology, has made us a preferred choice for those seeking effective, discreet, and comfortable teeth-straightening solutions in Poway and its surrounding areas. Our dentist,
Dr. Sarju Patel, DDS
has been in the industry for over 20 years. After graduating from UCLA Dental School in 1995, he went on to pursue dentistry in San Diego. As he continued his education in the dental field, is a Diplomate of the American Implant Dental Association and now specializes in dentistry procedures such as implants, veneers, and whitening in the Poway, California, area.

TOP-RATED DENTIST IN POWAY
"Dr. Patel and the entire staff at Pomerado Family Dental are awesome! I always wondered why people have been afraid to go to the dentist. That's because they haven't gotten worked on by Dr. Patel and his assistant :)"

more reviews
Schedule Your Invisalign Consultation
At Pomerado Family Dental, our patients always come first. Our advanced dental technology and equipment allow patients to expect more effective, comfortable, and health-conscious dental care when it comes to Invisalign.
Our dental office is conveniently situated in the heart of Poway, CA, making it easily accessible to residents in neighboring areas such as Rancho Bernardo, Ramona, Temecula, Fallbrook, Encinitas, Solana Beach, Scripps Ranch, and Mira Mesa.
If you are interested in Invisalign, feel free to book a consultation with us at any time by giving us a call at (858) 674-5252 or filling out our booking form. We look forward to helping you look and feel your very best!
Contact Us
Hours of Operation
Monday-Thursday: 8am to 5pm
Friday: By Appointment
Closed Weekends