Fall In
Love
With Your
Smile !
Dental Office in Poway specializing in General, Cosmetic & Implants dentistry
At Pomerado Family Dental, your smile is a gift, and our mission is to help you care for it with gentle dentistry and modern dental services. Our team carries a patient by patient focus, which means listening with compassion, delivering great service with a fair cost and creating the best value for our patients no matter what their dental needs may be. At Pomerado Family Dental, every time you smile is a reminder to us about why we love what we do as your caring dental office in Poway.
Our patients deserve to have a say in their dental health and treatment planning, and are only recommended treatments that are necessary. We do our best to create an environment built on trust and support, because our own families wouldn't want it any other way.
Welcome to Pomerado Family Dental!
Professional In Care Kind In Service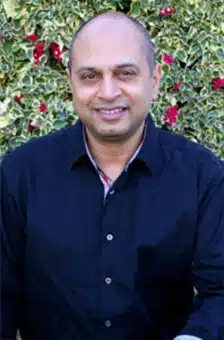 Sarju B. Patel, DDS, knew he wanted to be a dentist when he observed how passionate his family dentist was in caring for his family and the community. Dr. Patel saw how quality dental care could really change people's lives for the better. He enrolled in the UCLA dental school and graduated in 1995, where he went on to pursue dentistry in San Diego. Dr. Patel is also certified in Dental Implant Seminars, created by Dr. Arun K. Garg.
As Dr. Patel continued his education in the dental field, he acquired a fellowship at the International Congress of Oral Implantologists (ICOI) and now specializes in dentistry procedures such as implants, veneers, and whitening in the Poway, California area.


TOP-RATED DENTIST IN POWAY
Everyone in his office has been extremely friendly and helpful. I broke a tooth and needed to get in quickly before I went on vacation. They got me in quickly and were able to do my crown the same day! Never felt an ounce of pain.
Pomerado Family Dental is by far my favorite place to go and get my teeth cleaned. The Patel family is very caring and always asking if you are feeling ok and keep checking in with you during your visit.
We love this place! They are very caring and friendly, and they always do a thorough job with cleaning and any other dental care. We also love that they send appointment reminders through phone, email, and text!
Fantastic office! My husband and kids love Dr. Patel. We've had no complaints and we've been coming here for 5 years! It's a great office. They're friendly, easy-going, understanding and helpful.
Dr. Patel's office is super friendly and caring. Dr Patel and his technicians are very gentle and do a marvelous job. I have been going to Pomerado Family Dental for over 10 years and have always been happy with my treatment.
Dr. Patel and the entire staff at Pomerado Family Dental are awesome! I always wondered why people have been afraid to go to the dentist. That's because they haven't gotten worked on by Dr. Patel and his assistant:)
My family and I have been coming here for well over 10 years now because we absolutely love the whole staff. From the technicians to Dr. Patel himself, everybody is friendly and professional.
Dr. Patel has been my dentist for over 15 years. He is truly amazing and can't imagine ever changing.
I couldn't have been more impressed with Dr. Sarju Patel/Pomerado Family Dental.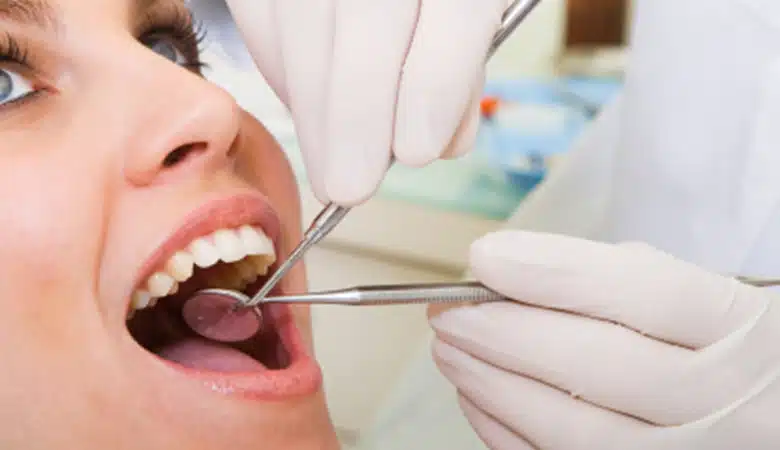 Quickly and dramatically lighten and brighten you smile
We combine all that our team of doctors has to offer to produce incredible results. Please move the slider left/right to see our results. Actual patients only.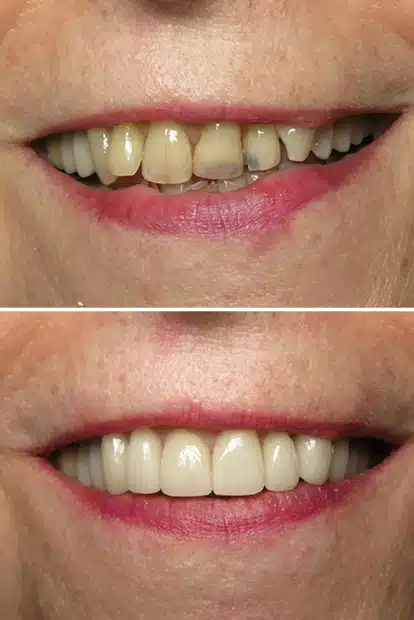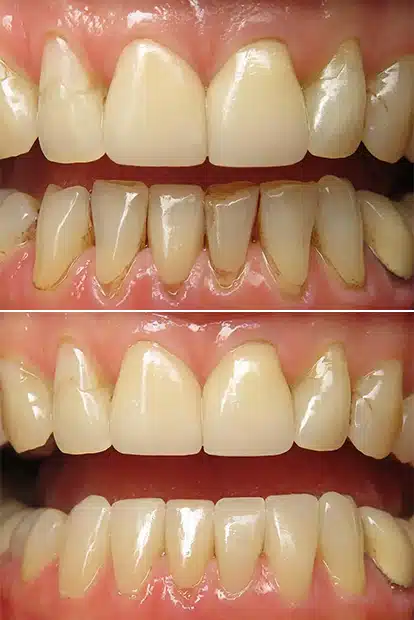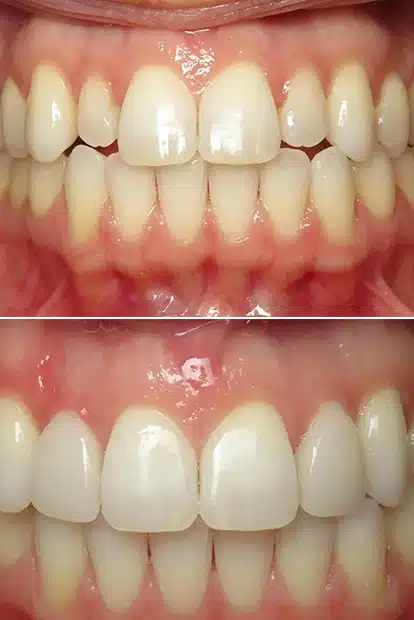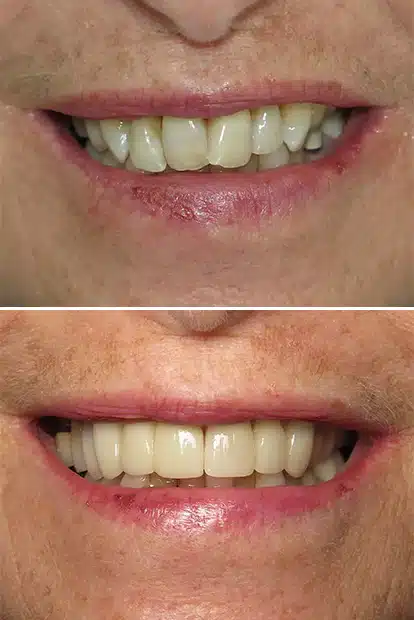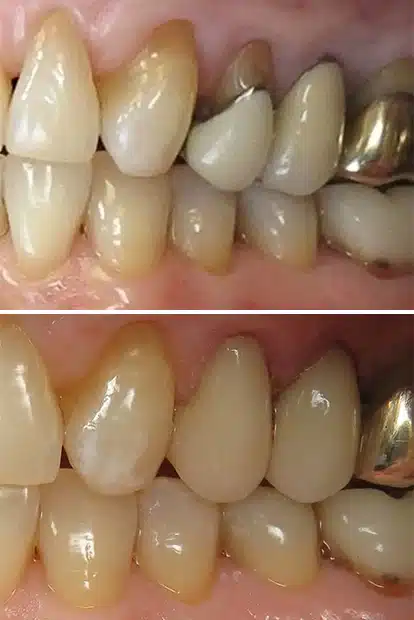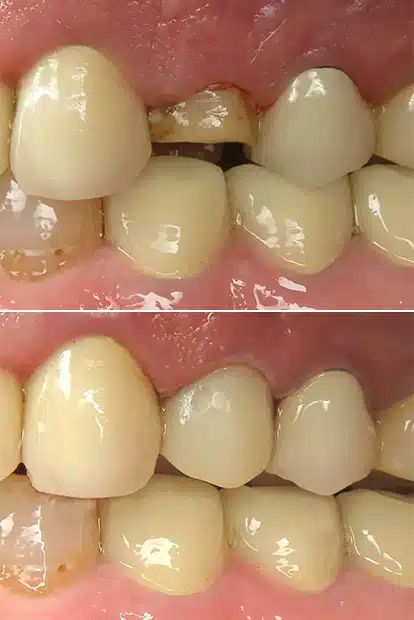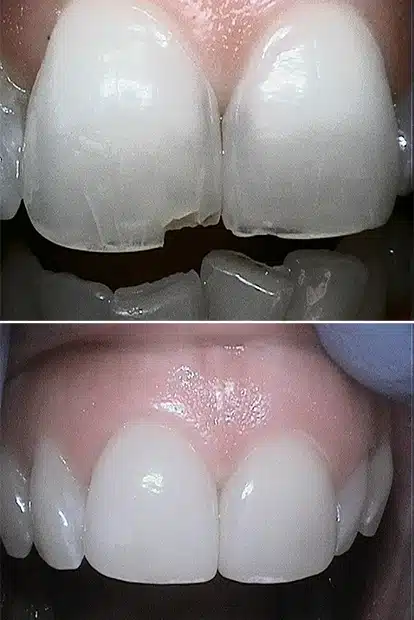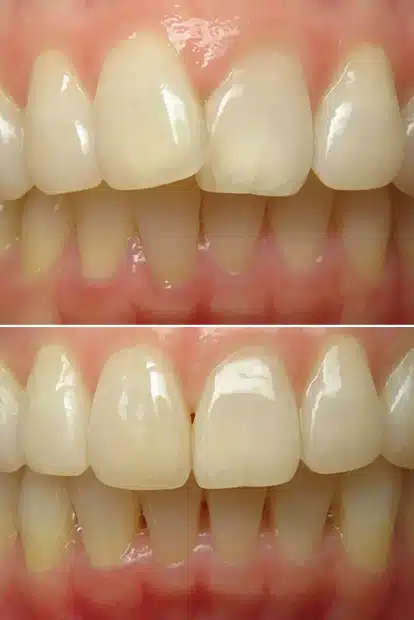 If you're missing teeth, you're not alone. Tooth loss is a far more common problem than you think. In fact, studies show that 178 million people across the United States are missing at least one tooth, and 35 million are completely edentulous (missing all their teeth). Whether you have lost one tooth or multiple ones to gum disease, tooth decay, or a traumatic injury, the office of Pomerado Family Dental can help. We provide state-of-the-art care and offer the latest solutions to help patients reestablish complete, healthy, and beautiful smiles.
As the most recognizable expression and the universal sign of happiness, a beautiful smile is an important asset. Studies show that an attractive smile can boost your self-confidence, contribute to your overall well-being, and help make a positive impression on everyone you meet.