DENTIST IN POWAY, CA
Fall In Love
With Your Smile!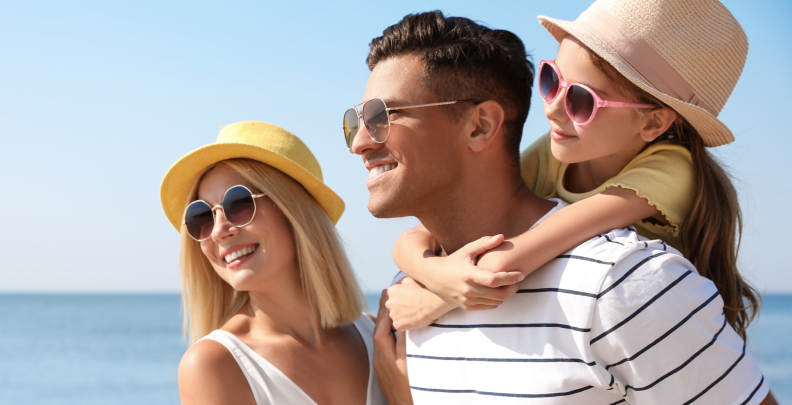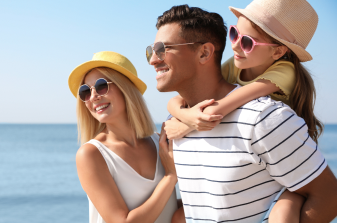 DENTIST IN POWAY, CA
Fall In Love
With Your Smile!
Dental Office in Poway
specializing in General,
Cosmetic & Implants dentistry
At Pomerado Family Dental, your smile is a gift, and our mission is to help you care for it with gentle dentistry and modern dental services. Our team carries a patient by patient focus, which means listening with compassion, delivering great service with a fair cost and creating the best value for our patients no matter what their dental needs may be. At Pomerado Family Dental, every time you smile is a reminder to us about why we love what we do as your caring dental office in Poway.
Our patients deserve to have a say in their dental health and treatment planning, and are only recommended treatments that are necessary. We do our best to create an environment built on trust and support, because our own families wouldn't want it any other way.
Why Pomerado Family Dental?

TOP-RATED DENTIST IN POWAY
"I couldn't have been more impressed with Dr. Sarju Patel/Pomerado Family Dental."

"Everyone in his office has been extremely friendly and helpful. I broke a tooth and needed to get in quickly before I went on vacation. They got me in quickly and were able to do my crown the same day! Never felt an ounce of pain."

"Pomerado Family Dental is by far my favorite place to go and get my teeth cleaned. The Patel family is very caring and always asking if you are feeling ok and keep checking in with you during your visit."

"We love this place! They are very caring and friendly, and they always do a thorough job with cleaning and any other dental care. We also love that they send appointment reminders through phone, email, and text!"

"Fantastic office! My husband and kids love Dr. Patel. We've had no complaints and we've been coming here for 5 years! It's a great office. They're friendly, easy-going, understanding and helpful."

"Dr. Patel's office is super friendly and caring. Dr Patel and his technicians are very gentle and do a marvelous job. I have been going to Pomerado Family Dental for over 10 years and have always been happy with my treatment."

"Dr. Patel and the entire staff at Pomerado Family Dental are awesome! I always wondered why people have been afraid to go to the dentist. That's because they haven't gotten worked on by Dr. Patel and his assistant :)"

"My family and I have been coming here for well over 10 years now because we absolutely love the whole staff. From the technicians to Dr. Patel himself, everybody is friendly and professional."

"Dr. Patel has been my dentist for over 15 years. He is truly amazing and can't imagine ever changing."

more reviews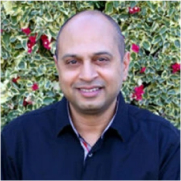 Professional In Care,
Kind In Service
Dr. Sarju Patel, DDS
Dr. Sarju Patel is a highly accomplished dentist with a passion for delivering exceptional dental care. With over 25 years of experience in the field, he has established himself as a trusted professional in cosmetic and implant dentistry. Graduating from the renowned UCLA School of Dentistry, Dr. Patel has consistently stayed at the forefront of the latest advancements in dental technology and techniques.
Dr. Patel is a proud member of several prestigious dental organizations, including the American Dental Association (ADA), the Academy of General Dentistry (AGD), and he is also a diplomat of the American Dental Implant Association (ADIA). These memberships reflect his commitment to maintaining the highest standards of dental practice and his dedication to continued education.
Beyond his professional achievements, Dr. Patel's interests extend far beyond the dental chair. He loves to travel and explore different cultures, immersing himself in new experiences and broadening his horizons. As a self-proclaimed foodie, he appreciates the diverse culinary delights that the world has to offer. Dr. Patel believes that traveling and experiencing different cuisines not only enriches his personal life but also enhances his ability to connect with patients and understand their individual needs.
Dr. Patel's greatest joy in life is his family. He is happily married and proud to be the father of two wonderful children. Family values and a caring nature have always been at the core of his practice. Dr. Patel believes in treating each patient with compassion, creating a warm and welcoming environment where patients feel comfortable and well-cared for.
With his extensive experience, commitment to excellence, and genuine passion for dentistry, Dr. Sarju Patel is dedicated to helping his patients achieve beautiful, healthy smiles that last a lifetime.
Our Dental Services in Poway, CA
Our office is located at 15706 Pomerado Road, Suite 201, Poway, CA 92064.
Contact Us
Hours of Operation
Monday-Thursday: 8am to 5pm
Friday: By Appointment
Closed Weekends