Emergency Dental Care at Pomerado Family Dental Poway, CA
Dental emergencies can come about in any number of ways. Your discomfort may be due to an injury to the oral facial area, the acute flare up of a longstanding problem, or the result of the sudden onset of seemingly inexplicable pain. Whatever the case may be, urgent dental care is needed to provide you with relief and to avoid any further consequences to your oral health or function, as well as your overall well being.
There are many reasons to seek emergency dental care, including severe toothaches, chipped or fractured teeth, a dental abscess, impacted teeth, loose or broken fillings, lost or dislodged crowns, broken dentures and more. While the pain of a toothache is one of the more common reasons that patients come to our dental office for emergency dental care, we also promptly treat emergencies that are not necessarily painful like crowns that have been dislodged and broken dentures that leave embarrassing gaps in one's smile.
Dental emergencies can happen at any time- not just during regular office hours. That is why Dr.
Sarju Patel and the team
at Pomerado Family Dental are happy to offer emergency dental
services. Below, you will find a few things that you need to know about emergency dental care
at Pomerado Family Dental in Poway, CA.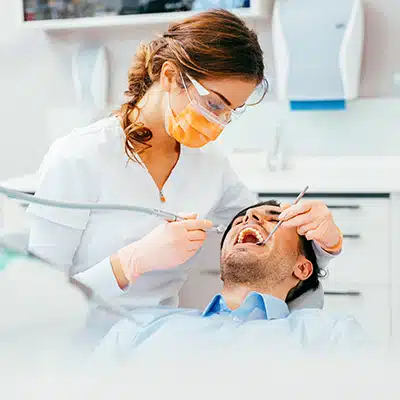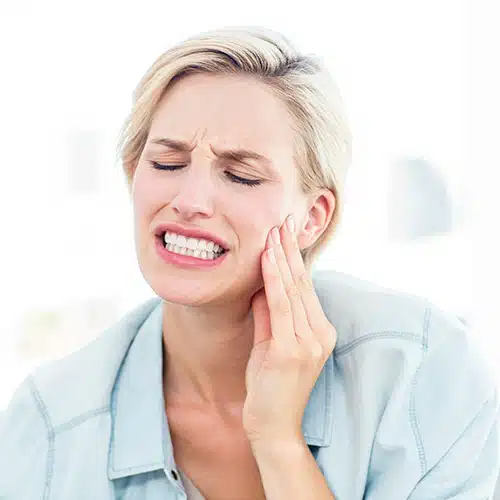 When to seek an Emergency Dental Care
When you experience a dental issue, it can be hard to know whether you should seek treatment immediately or if you can wait until regular office hours to schedule an appointment. Here are some of the conditions that we consider a dental emergency:
A toothache is not always an emergency- but it should be taken seriously since it could indicate a bigger problem or lead to bigger problems if ignored. If you experience toothache pain, it's important to contact us so we can determine if you should come in immediately or if you can wait. In the meantime, try the following to deal with toothache pain:
Floss around the affected tooth to remove any food particles that could trigger pain
Rinse with warm salt water
Take an OTC pain reliever- do not place aspirin on the affected area
If you have swelling, use a cold compress
Broken/Chipped/ Cracked Tooth
Broken/chipped/cracked teeth are one of the most common dental injuries. Most of the time, this situation is minor, but emergency treatment is necessary to prevent infection and save the tooth. In the meantime, you can:
Rinse with warm water and determine if you have any pain, temperature sensitivity, or rough edges
Use a cold compress to reduce swelling
Find the piece of the tooth that was broken off, if possible- and visit the dentist as soon as possible.
Loosened /Knocked out tooth.
If a child has a primary tooth knocked out, apply pressure to stop the bleeding. Do not try to put the tooth back in the socket, as you could damage the permanent tooth under the gum. Contact the dentist as soon as possible.
On the other hand, if a permanent tooth is knocked out, you'll want to contact the dentist as soon as possible. If you can get to the dentist within 30 minutes, the tooth may be salvageable.
First, find the tooth. When you pick it up, avoid touching the root. Do not scrub or remove tissue from the root and do not use cleaners or dry the tooth.
The tooth must stay moist. Therefore, if possible, place the tooth in the socket. If not, hold it in your mouth between your cheek and gums. If this isn't possible, place the tooth in a small amount of milk.
A broken jaw is an emergency because, if left to heal on its own, your dental alignment could be impacted, and it's a lot harder to treat the misalignment once the bone has healed. If you have a broken jaw, start by contacting the office. Then, you can use a cold compress to control swelling and take an OTC pain reliever to control pain.
While a lost filling may not necessarily be a dental emergency, it does need to be addressed as quickly as possible. This is because, without the support of the filling, the tooth is more susceptible to breaking/cracking. Also, when a filling falls out, the nerves inside the tooth could be exposed, which leads to additional issues.
Similar to a lost filling, a lost crown should also be treated as quickly as possible. If your crown falls out, try to locate the crown so that you can bring it with you to the office. In some cases, we may be able to place the crown back on the tooth. However, we may need to replace it with a new one. In this case, a temporary crown will be placed while we wait for the new permanent one to be fabricated in the lab.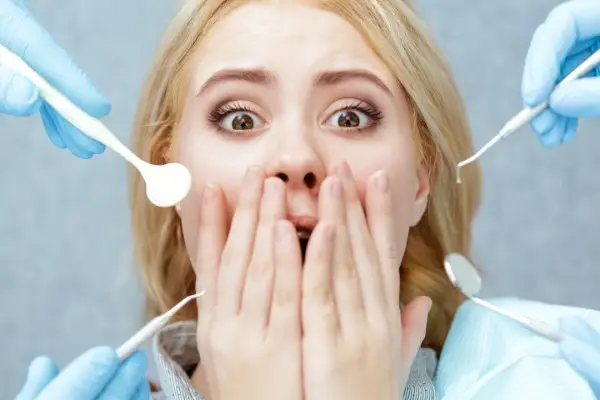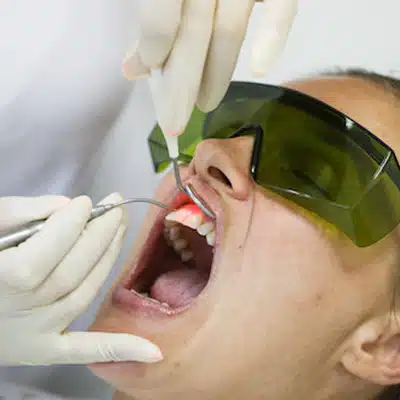 Emergency Dentist in Poway
Dr. Patel at Pomerado Family Dental graduated from UCLA Dental School in 1995. Since that time, he has become a member of many professional dental organizations. If you have a dental emergency, he can help you get it under control and get back to your life.
Why Choose Pomerado Family Dental for Preventive Dental Care in Poway, CA?
If you are in or near Poway, CA, and experience a dental emergency, contact Pomerado Family Dental. Dr. Patel has the experience and expertise to treat a variety of dental emergencies. We are conveniently located on Pomerado Drive in Poway. Our standard office hours are Monday through Thursday, 8:00 AM to 5:00 PM, and Friday by appointment. However, if you have a dental emergency, please contact us as soon as possible. The primary focus is to get your pain under control- then, we will proceed with treating the source of the problem.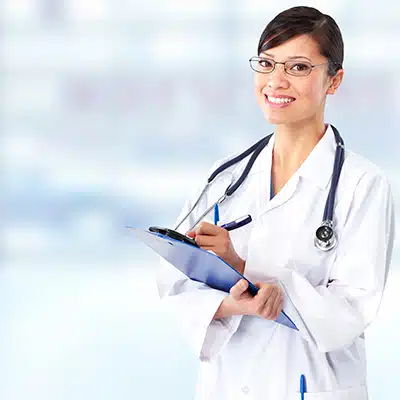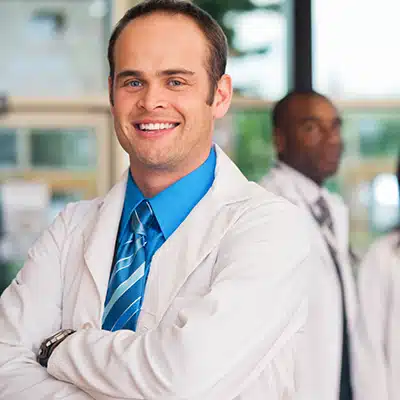 Emergency Dental Care FAQs
The team at Pomerado Family Dental understands that dental emergencies can occur at any time, which is why we offer emergency dental services. However, it's important to understand that not every dental issue is an emergency. Below, we will address some of the most common questions we hear when it comes to dental emergencies:
What is a dental emergency?
A dental emergency is a situation involving sudden/severe injury, infection, or pain in your teeth, mouth, or jaw requiring immediate attention. Most dental emergencies require immediate treatment. Some of the most common signs you are experiencing a dental emergency include:
Extreme pain/swelling in the mouth
Uncontrollable bleeding
Severe toothache
Broken/cracked teeth with obvious nerve damage
Facial trauma resulting in severe pain and/or deformity
What happens at an emergency dental visit?
During your visit, we will start by getting your pain under control. Then, Dr. Patel will evaluate your condition to determine the best course of action. Depending on the situation, you may need an extraction, bone graft, root canal, bridge, or crown. We will also give you some advice for managing your condition and preventing issues in the future.
What if I have dental anxiety?
Many of our patients worry that the treatment will be worse than their emergency. If this is the case, we offer sedation options. Sedation allows you to relax while we work on your teeth, and you won't feel a thing.
How do I avoid dental emergencies?
While there's no way to completely avoid a dental emergency, there are a few things that you can do to reduce your risk of experiencing one. First, make sure that you brush and floss your teeth every day. Ideally, you should be brushing at least twice daily and flossing once.